Ricoh Arena
SUMMER 2021
For the Players
for the Fans
for the Game
A national event aimed at amateur rugby players, the grassroots clubs and the wider fan community.
It's about passion and excitement and celebration. About meeting the heroes and hearing their stories first hand, about trying your luck and helping you to be the best player you can be.
Covering club needs like attracting players, purchasing of equipment and services and providing the skills to not just survive, but to thrive.
For the players it's all about fitness, injury care, kit, training, masterclasses and including individual and team sessions with pros.
We want a sea of shirts of all colours and all teams in the aisles and to celebrate the game we all love.
Lawrence Dallaglio OBE
"I am delighted to be working with 73 Media and The Rugby Show. It is going to be an incredible event for any rugby fan. I am enormously grateful that they have chosen to donate and support Dallaglio RugbyWorks. This will go towards helping some of the UK's hardest to reach teenagers to help them get a job, build a career and secure long-term stability through the values of rugby. The support of 73 Media and The Rugby Show will make a big difference to the lives of young people across the UK who are often not given a first, let alone a second chance at life."
Lawrence Dallaglio OBE, Founder, Dallaglio RugbyWorks.
Media partners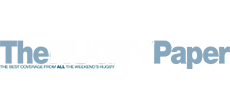 Media Partner
The Rugby Paper Media Partner
The Telegraph

Media Partner
Rugby Coach Weekly
Partners
Ambassadors